Our church began because one woman couldn't find a church where she felt comfortable. Ebba Polfelt had only attended one or two services at the First Divine Science Church of Denver before her husband accepted a job in Roanoke, VA.  After they moved here in 1965, she visited a number of churches but none seemed quite right for her. She complained quite a bit about it to her husband, John, who finally asked her, 'Have you ever been to a church you really liked?'  She answered, 'I really like that church in Denver.'  John suggested she call Denver and ask where the nearest Divine Science Church could be found.  Two telephone calls put her in touch with Dr. Grace Faus, the Divine Science minister in Washington, D.C.  Dr. Faus suggested that Ebba invite some of her friends over to read and discuss the denomination's text book, Divine Science:  Its Principle and Practice, compiled by Fannie B. James and Malinda E. Cramer, two of the founders of Divine Science. Dr.Faus sent her several copies.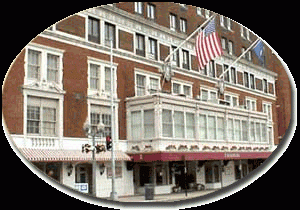 Ebba began inviting friends to her home on Sunday afternoons. She always served coffee in elegant little demitasse cups, along with her delicious homemade ginger cookies. Friends started bringing other friends for the lively discussions that took place and the group gradually outgrew the Polfelt living room. The meetings were moved to the Patrick Henry Hotel and eventually the group decided to call itself, the 1st Divine Science Church of Roanoke. Dr Faus and other members of the Washington D.C. Church made many trips to Roanoke, periodically speaking on Sundays and teaching some of the basic Divine Science classes. A succession of Divine Science ministers served in the Roanoke church, stayed for various periods of time and finally left. 
      In 1972, after finding that there were no more Divine Science ministers available to move to Roanoke,  Maurita Wiggins, one of the  original members became the lay leader of the group, and began  providing a Sunday morning sermon. Maurita took Divine Science courses by correspondence and through summer courses. She became a licensed minister in 1977 and was ordained in 1979.
In 1980, after meeting at the Patrick Henry Hotel for some thirteen years, the congregation purchased two acres of land and built a sanctuary at 5000 Carriage Drive in southwest Roanoke County. The name of the church was changed to Valley Community Church, Divine Science in 1987.